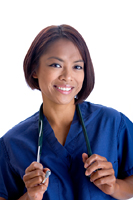 How does one obtain a J1 Visa Waiver of the two year home residency requirement?
This page includes an overview of the myriad of J1 Visa Waivers.
Depending upon whether the J1 exchange visitor is a doctor, the exchange visitor may be eligible for one of the following waivers:
No objection letter – This statement is issued by the exchange visitor's home country government through its Embassy in Washington, DC. The statement provides that the government has no objection to the exchange visitor not returning to the home country to satisfy the foreign residence requirement. This option is not available to physicians who are in residency.
Interested U.S. Government Agency (IGA) Waiver – If an exchange visitor is working on a project for or of interest to an IGA, the agency may request a waiver based on its determination that the exchange visitor's departure would be detrimental to the agency's interest. IGAs include:
Persecution Waiver – The exchange visitor may request a waiver based on his or her belief that he or she will suffer persecution based on race, religion, or political opinion if the exchange visitor were to return to his or her home country.
Exceptional Hardship Waiver to a U.S citizen (or lawful permanent resident) spouse or child – The exchange visitor may apply for a waiver if departure from the United States would cause "exceptional hardship" to his or her U.S. citizen (or lawful permanent resident) spouse or child.
Conrad 30 State Health Department Waiver – This waiver is specifically for foreign medical graduates (FMG) who participated in graduate medical training on a J1 visa. Designated State Health Department may recommend this waiver based on an offer to the FMG of full-time employment at a health care facility in a designated health care professional shortage area or at a health care facility which serves patients from such a designated area.
Timing
Doctors in their last year of medical residency should commence the waiver process in the beginning of their last year of medical residency. Depending upon the J1 Visa Waiver program, the process can take months to a year to complete. The J1 Waiver application should be prepared with a strategy that encompasses the subsequent step of changing status from J1 to H-1B. Proper planning will maximize the chances of obtaining a waiver and of commencing employment shortly after the completion of the residency program.